VR - 6 (Med) HR - 5 SR - 18/20
TYPE OF APPROACH - Trail
DIFFICULTY - Fairly Difficult
LOCATION - Mountain Loop Highway
TYPE - Curtain
HEIGHT - 111'
WIDTH - 20'
GPS - N48 04' 26.71" W121 19' 29.52"
ELEVATION - 3052'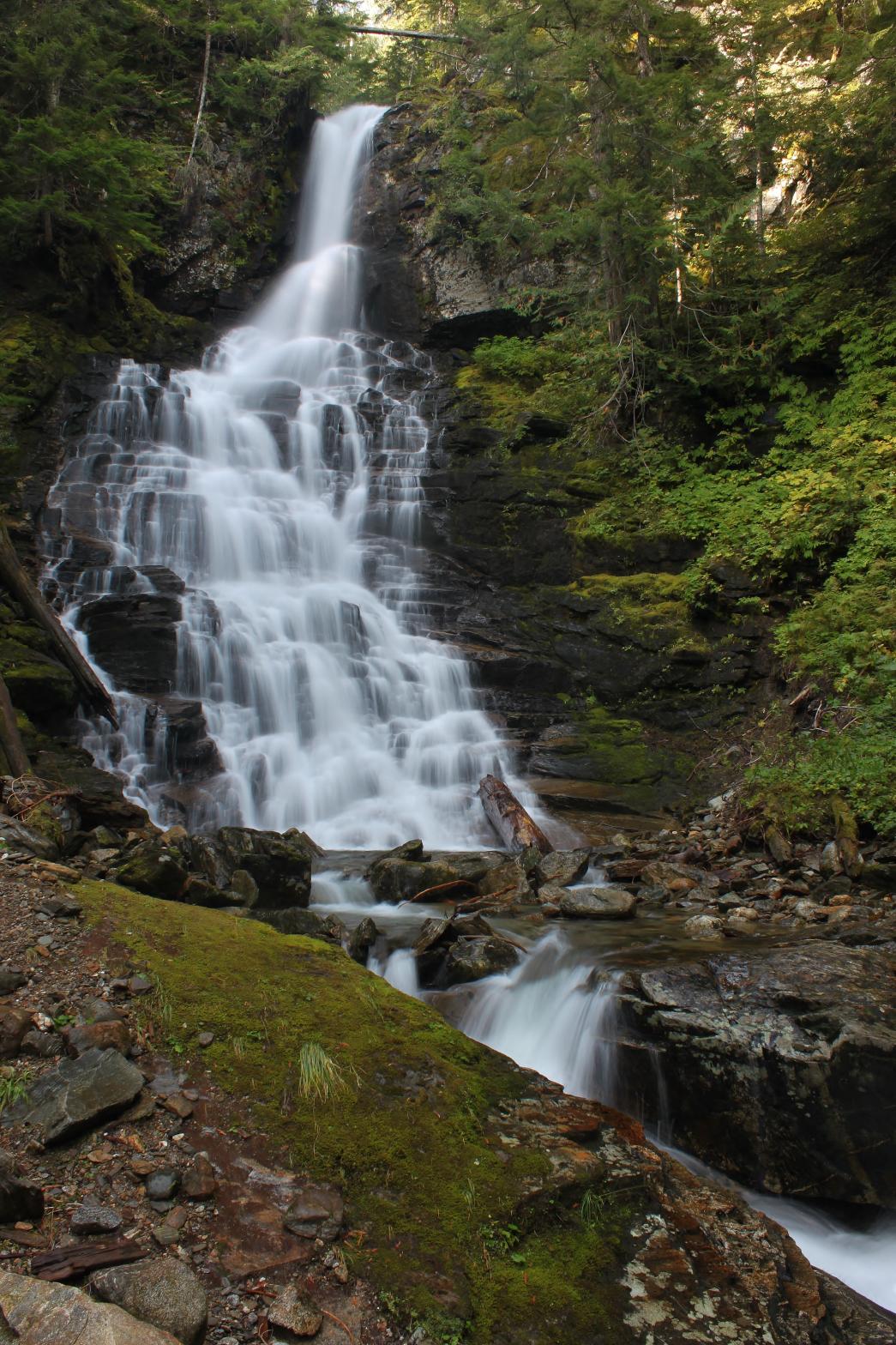 Cougar Creek Falls is a stunning 111 foot tall waterfall located along the Sloan Peak Trail. The falls begin with a freefalling plunge that strikes the cliff face partway down and skips its way down in a myriad of directions and shapes. The area around the falls is gorgeous as well with lovely moss and greenery, combined with large trees that provide both shade and additional beauty to the scene. This waterfall, combined with two more just downstream, make Cougar Creek one of the premier destinations along the Mountain Loop for waterfall lovers.
Experienced hikers may scoff at the "fairly difficult" rating I've given this one. I felt that the river crossings and steep trail made this a little too difficult for a medium rating. If you're in remotely decent shape and take your time, you should have no problem making it to the falls.