VR - 6.0 (Medium) HR - 2 SR - 14/20
TYPE OF APPROACH - Trail
DIFFICULTY - Easy
LOCATION - Methow River Area
TYPE - Plunge
HEIGHT - 47'
WIDTH - 15'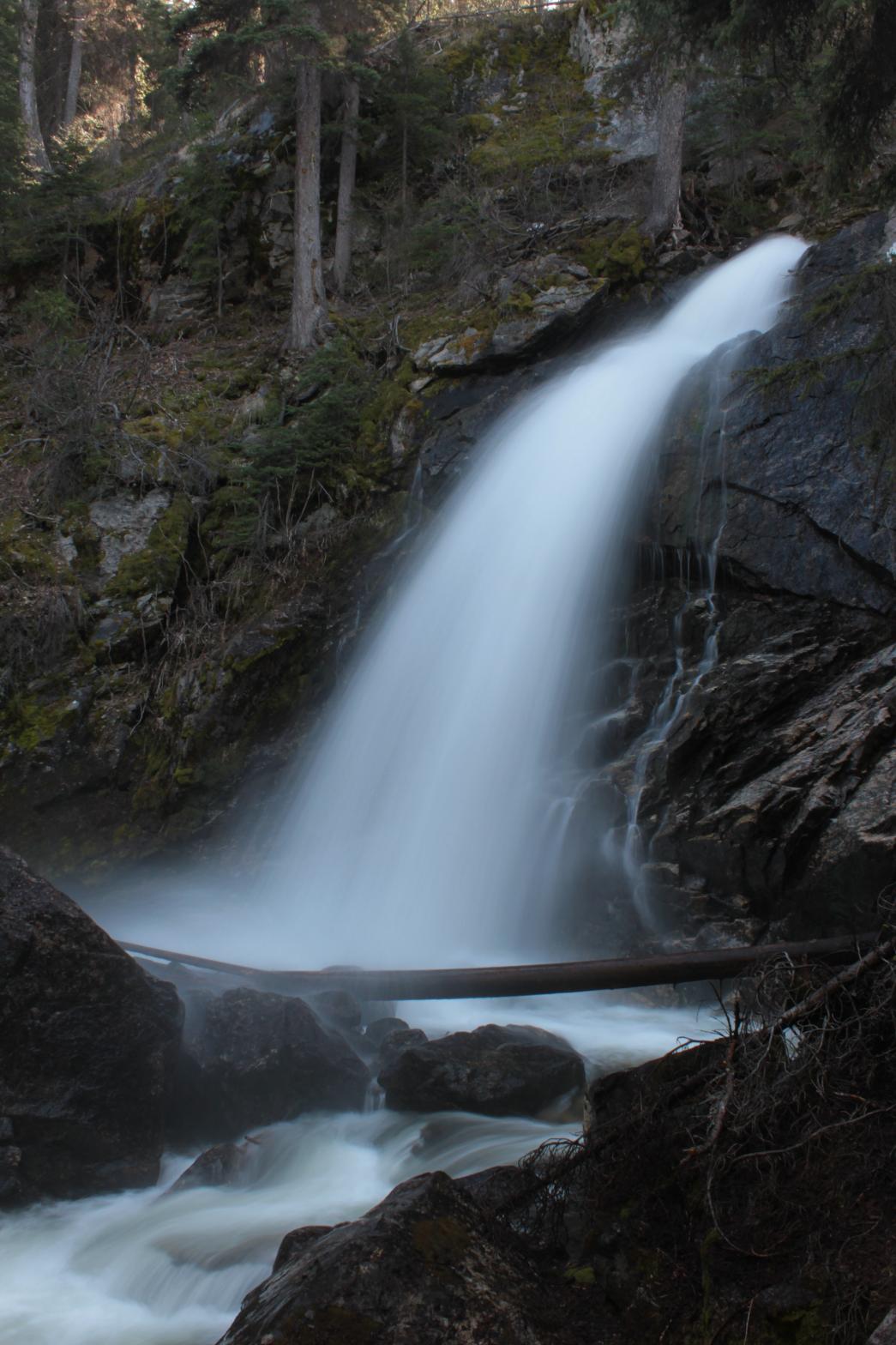 Foggy Dew Falls is a bit of a mystery. It's marked on all the maps and included in most waterfall and hiking guidebooks. The only problem is that all those guidebooks are wrong. Most sources refer to Foggy Dew Falls as occuring 2.6 miles along the trail. There is a waterfall at that location, but it's not the correct Foggy Dew Falls. This is the real one, and until I hiked the trail I had never seen a photo of it. This is bizarre, because this is a fairly popular trail, the waterfall can be clearly heard from the trail, and there are a number of very obvious bootpaths leading to a good view of it. For whatever reason, this waterfall, the REAL Foggy Dew Falls, has remained unknown.
The waterfall begins with a set of cascades that is a little ugly before dropping over the really nice 47' tall main tier. This drop is a two-step drop that launches itself out into a nice pool of water. It's not horribly difficult to scramble down to the base and it's worth the trouble to enjoy the cool mist coming off the falls.
The hike to the falls is really nice, passing through a beautiful smelling pine forest, past boulder fields, and along the creek. There are a good number of wildflowers in season as well. The hike is easy enough that families with kids should be able to enjoy it with no problem. If you're in the area and looking for something to do for a couple hours, this is a great choice.