VR - 6.0 (Med) HR - 6.0 SR - 12/20
TYPE OF APPROACH - Trail
DIFFICULTY - Fairly Easy
LOCATION - Rockport Area
TYPE - Tiered
HEIGHT - 140'
WIDTH - 40'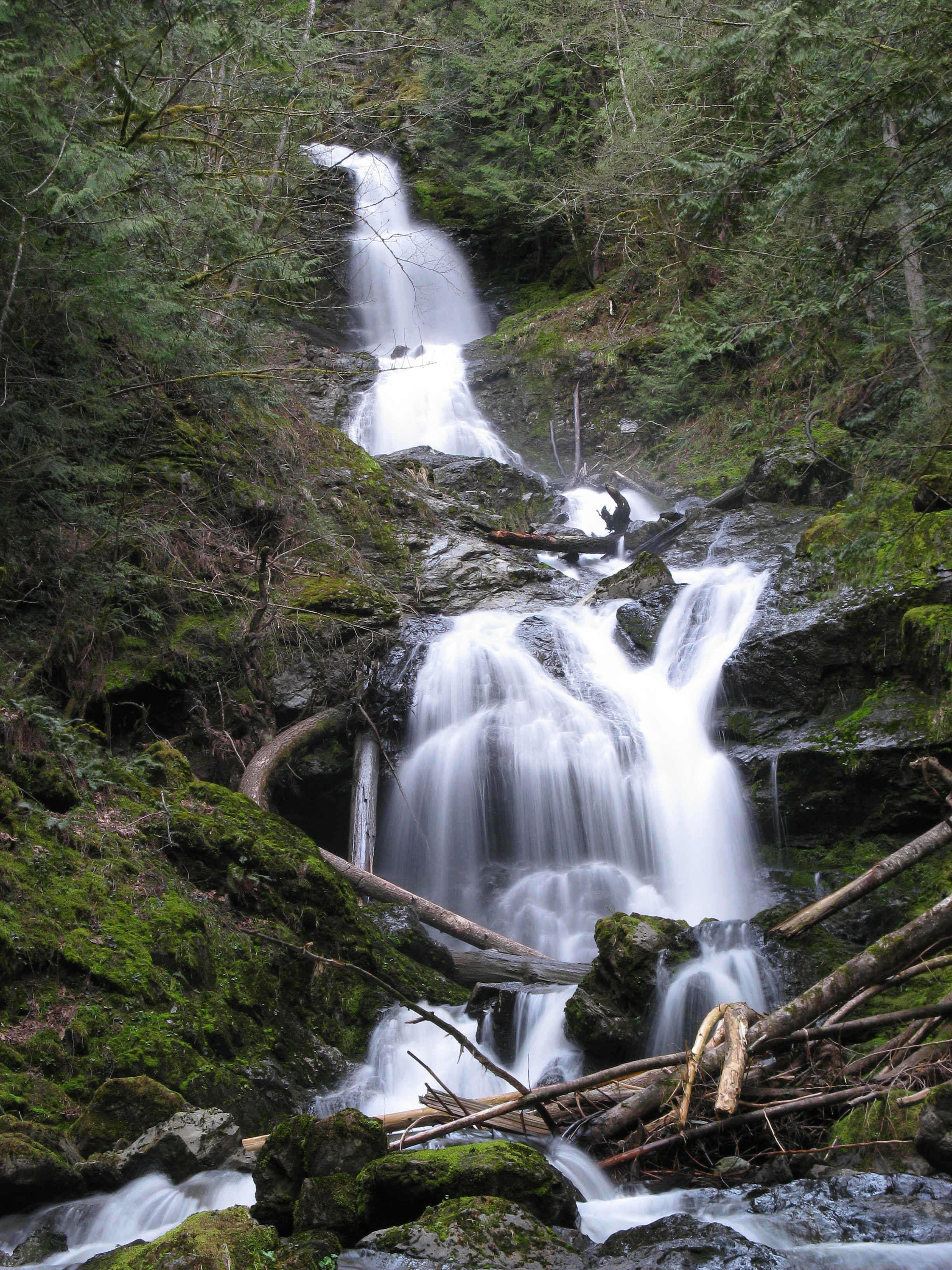 The top of White Falls can be seen from Highway 530 during the winter. I found a trail leading from the highway to the falls. There are quite a few houses in the area, so I thought the falls were on private property, but I didn't see any signs telling me to leave so I went in. There were a couple of memorial crosses near the base of the falls. It looks like 2 people and a dog have died there in the past. Be careful.
The falls consist of a drop of around 75-80' into a huge pile of rocks and then a second drop around 40-50' tall. It is possible there is more to the falls above what can be seen here, but I don't know for sure. Combining White Falls with Hilt Creek and Upper Hilt Creek Falls gives the creek three big waterfalls in just a few miles of creek. Excellent!
DIRECTIONS - White Falls is located just off Highway 530 a few miles south of Rockport. Follow the highway south. Eventually you'll see Illabot Creek Road off to the left. In another mile or so you will see a private road named White Falls Lane. The falls are located just south of here on the left side of the road. During the winter you can see the falls through the trees. If you can find the path on the east side of the road, it leads right to the falls, but the path is a little tough to find.
NEARBY WATERFALLS - Hilt Creek Falls, Upper Hilt Creek Falls