VR - .9 (Tiny) HR - 3.0 SR - 6/20
TYPE OF APPROACH - Extreme Bushwhack
DIFFICULTY - Extremely Difficult
LOCATION - Day Creek Gorge
TYPE - Horsetail
HEIGHT - 50'
WIDTH - 8'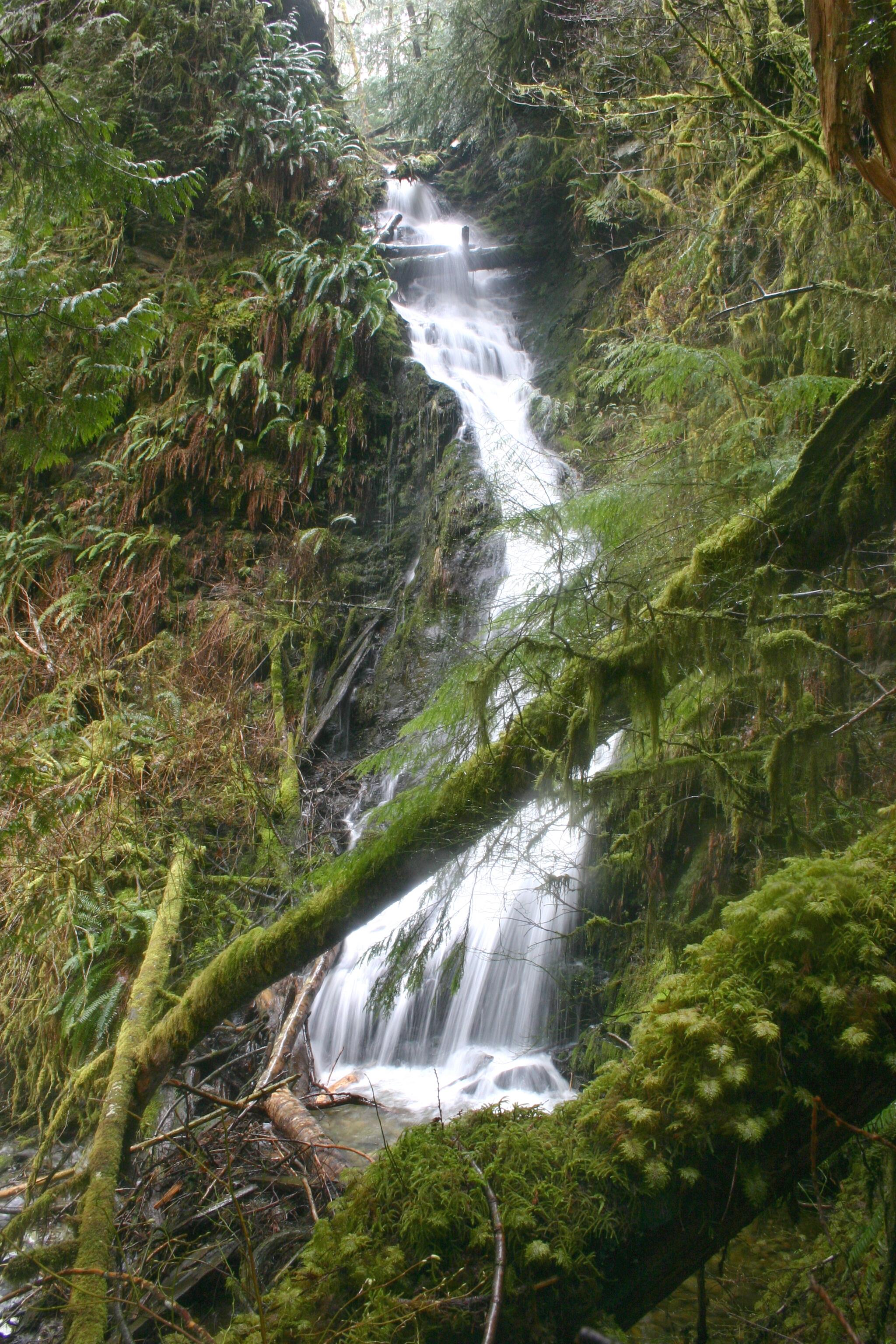 Like I said in the directions, this one is extremely difficult to view, but if you can get there, it's pretty nice. The top tier of the falls is a 10' tall plunge into a log-filled little mini-canyon. Directly below that the falls drop over the main tier in a really nice sweeping horsetail and directly into Day Creek.
I really don't recommend anyone visiting this one just because it is so difficult to view. You have been warned.
DIRECTIONS - Follow the directions to Rocky Creek Cascades. Continue downstream on Rocky Creek to where it joins Day Creek. Here you'll have to ford Rocky Creek (very carefully). Once on the other side, climb up the hillside and work your way upstream along Day Creek for around 1/3 of a mile. Eventually, you will drop into the stream right above Jackson Falls and below the small upper tier. Getting down the Day Creek and getting a view of the falls is another difficult trek but can be done (you'll have to ford part of Day Creek itself in the process).
NEARBY WATERFALLS - Clean Sweep Falls, Day Creek Cascades, Madison Falls, Rocky Creek Cascades, Van Buren Falls