RATING - 4/10
TYPE OF APPROACH - Trail + Bushwhack
DIFFICULTY - Extremely Difficult
LOCATION - Lake Cavanaugh Area
TYPE - Tiered
HEIGHT - 75'
WIDTH - 10'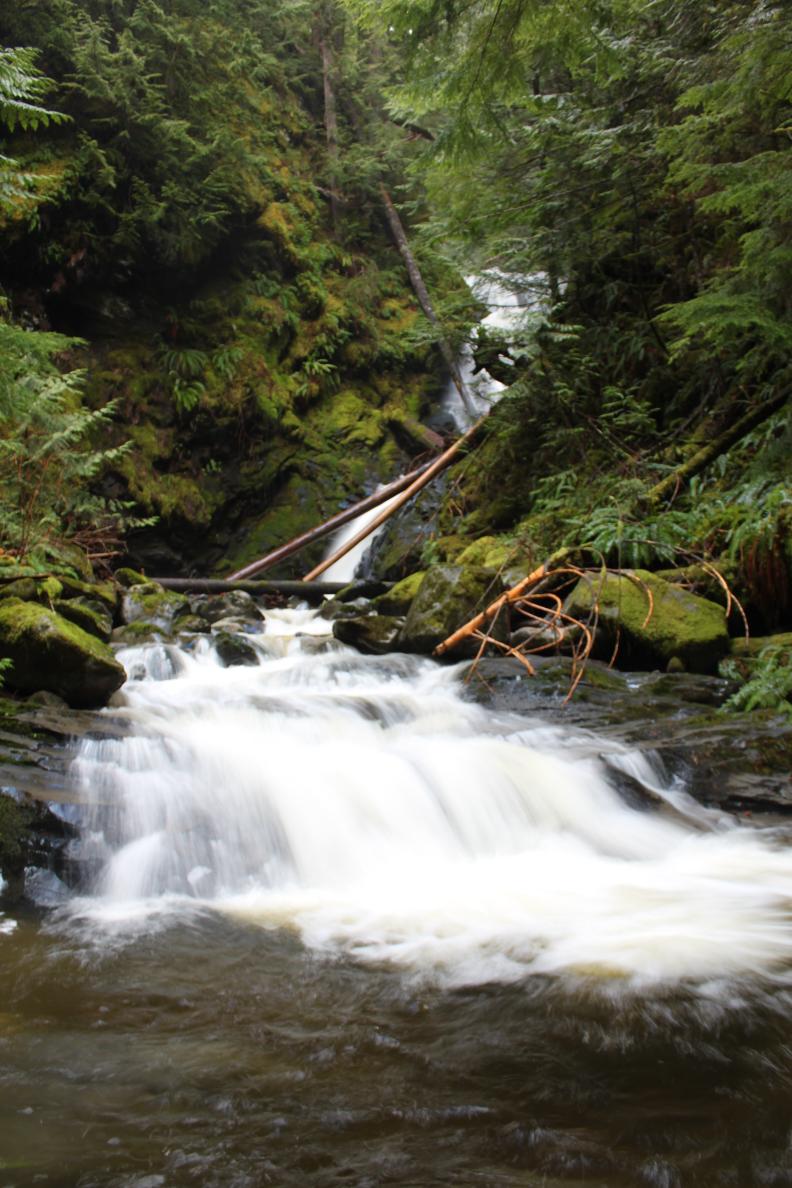 Dicks Creek flows out of Myrtle Lake on the west end of Mt. Higgins near Darrington, WA. After meandering for a short distance, the creek begins a drop through an extremely steep and rugged canyon. Satelite images seems to show a fairly large waterfall so I set off with this falls in mind. This waterfall is downstream from that location.
The falls begin with a 30' tall horsetail, followed immediately by a 10' drop. This section of the falls is fairly choked with logs as you can see in the picture on the bottom right. Just downstream, the creek drops again, this time over a beautiful 25' tall segmented drop that is immediately followed by another ten footer. The total height of the whole falls is around 75'. Getting a view of the falls is exceedingly difficult and as gorgeous as the falls are, I don't recommend visiting unless you are comfortable climbing down very steep slopes with loose, crumbly ground. Later in the spring I plan on following the entire creek down from the lake and I will hopefully get a view of any other falls along the creek at that time (there may be several).
I strongly recommend skipping this one unless an easier route can be achieved from further up the trail. It's probably not the best waterfall on the creek anyway and even if it is, getting a good view is very difficult and pretty dangerous.