VR - 3.6 (Med/Sm) HR - 7 SR - 14/20
TYPE OF APPROACH - Bushwhack
DIFFICULTY - Medium
LOCATION - Glacier Creek Road
TYPE - Segmented
HEIGHT - 247' *
WIDTH - 20'
GPS - N48 49.315 W121 54.640
ELEVATION - 3219'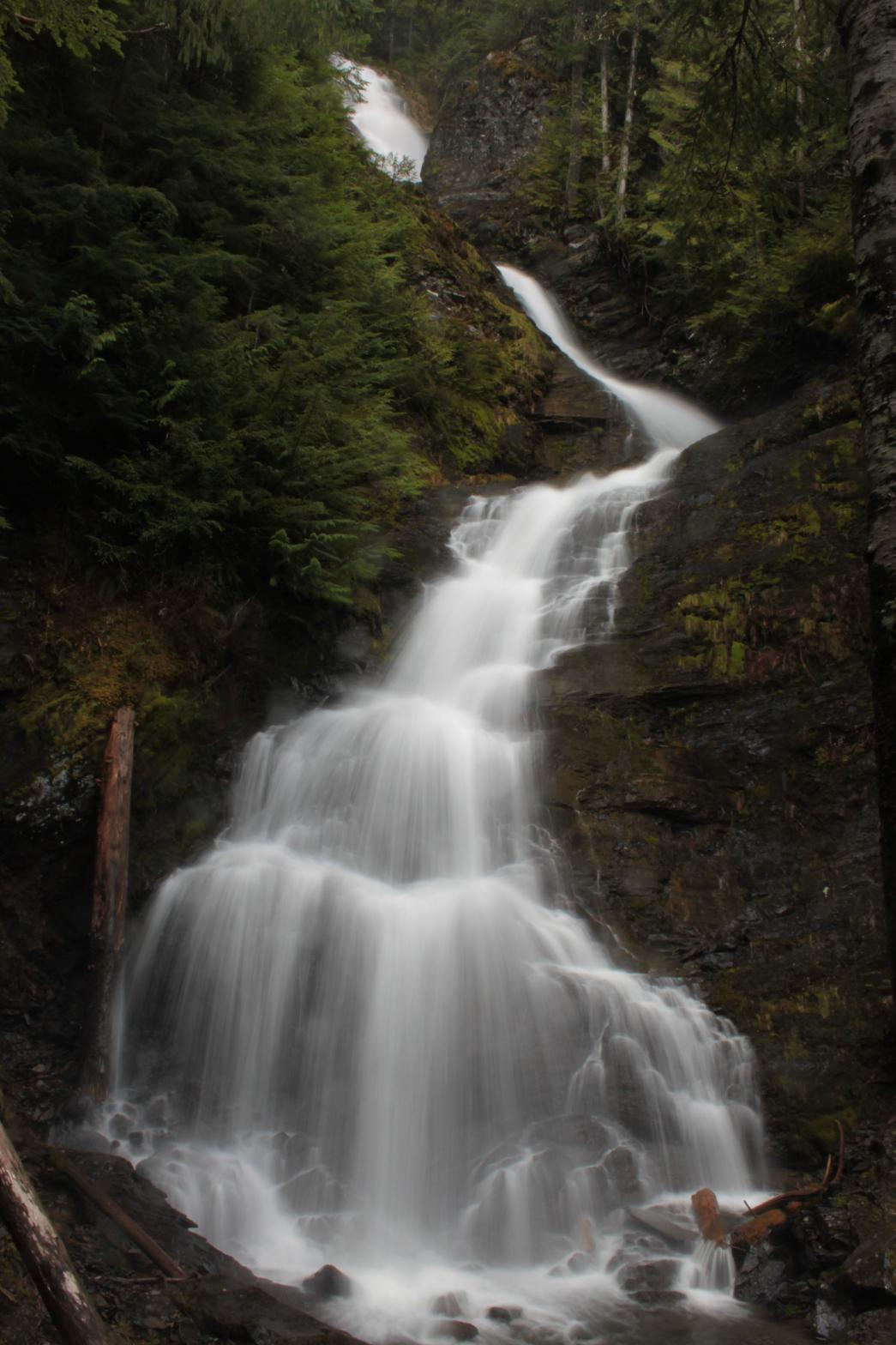 Twin Falls is sort of two waterfalls. Lookout Creek splits into two upstream and then each of the two streams go over very different types of waterfalls before rejoining below the falls. The falls are only about 100' apart but can't be seen together thanks to a big chunk of trees between them. The left half of the falls is a pretty horsetail that drops 233' and then continues to cascade through bouldery cascades that I didn't include in the height. Because of the steep boulders below, this segment is tricky to photograph and seems taller than it really is.
The right half is a long, S-shaped falls that stands 185' tall. Add in a couple smaller tiers below including the 20' lower tier that must be climbed over to reach the top, and the total height is 247'.
Aerial imagery shows at least one addition tier upstream before the creeks split. This drop is likely to bring the total height closer to 400', but there doesn't appear to be any way to see this section. All in all, this is a nice waterfall, but it's pretty tricky to get good view.