VR - 2.0 (Small) HR - 5 SR - 12/20
TYPE OF APPROACH - Road walk
DIFFICULTY - Easy
LOCATION - Suiattle River Road
TYPE - Tiered
HEIGHT - 120'
WIDTH - 10'
GPS - N48 21' 48.75" W121 27' 58.28"
ELEVATION - 990'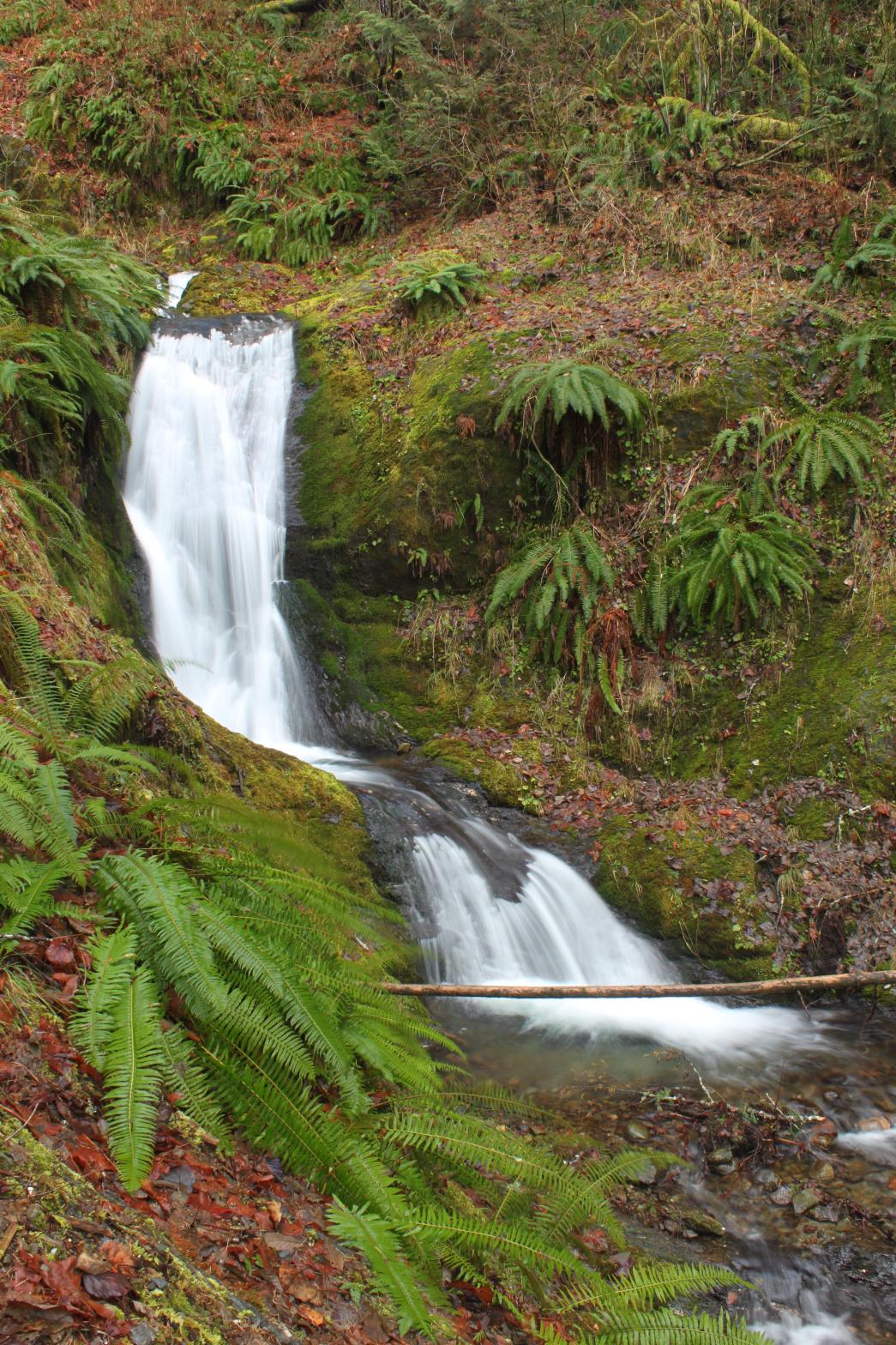 Bryson Falls occurs on a small stream just off Suiattle River Road. This creek drops over a series of eight small drops in a very pretty, fern-lined canyon. The tallest of these drops is maybe 20' tall at most. While the entire waterfall itself isn't spectacular, several of the tiers are extremely beautiful and very photogenic.
The waterfall is named for the Brysons who were early settlers in Darrington. Thanks to Martha from Darrington Tourism for the directions to this one.
DIRECTIONS - From Rockport, head south on HWY 530 and turn onto the Suiattle River Road (FR 26). Follow the road for about 4 1/2 miles to a gated road on the left. Park at the intersection and start walking up the road. In 1/4 of a mile, take the right hand fork and follow it for 1/4 of a mile to where the falls can be seen through the trees. Climbing up the side of the creek will give you a better view.
NEARBY WATERFALLS - Huckleberry Falls, Lower Suiattle Falls, Suiattle Falls, Teepee Falls, Uproot Falls