VR - 1.8 (Small) HR - 1 SR - 10/20
TYPE OF APPROACH - Roadside
DIFFICULTY - Very Easy
LOCATION - Suiattle River Road
TYPE - Fan
HEIGHT - 15'
WIDTH - 8'
GPS - N48 22' 09.80" W121 30' 04.00"
ELEVATION - 635'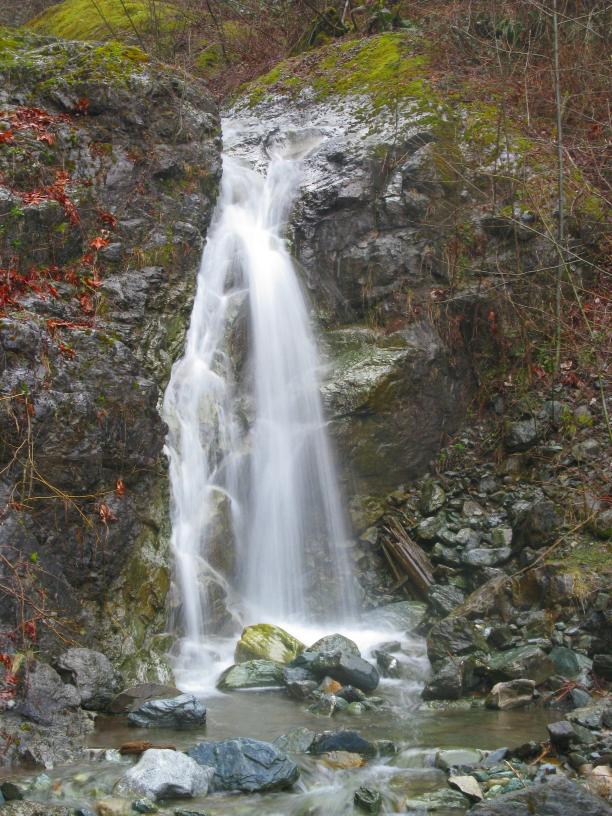 This pretty little waterfall is located right next to the Suiattle River Road. The falls were named after the former Whistle Stop where timber workers would catch the train back into town after a long days work. There is an upper falls upstream that I haven't had the opportunity to get to yet.
DIRECTIONS - Drive south from Rockport on HWY 530 and turn left onto Suiattle River Road #26. The falls are located about 4 miles along the road and can't be missed.
NEARBY WATERFALLS - Bryson Falls, Huckleberry Falls, Lower Suiattle Falls, Petticoat Falls, Suiattle Falls, Teepee Falls