VR - 1.8 (Small) HR - 8.0 SR - 6/20
TYPE OF APPROACH - Trail
DIFFICULTY - Easy
LOCATION - Segelsen Road (FR 18)
TYPE - Tiered
HEIGHT - 500'
WIDTH - 40'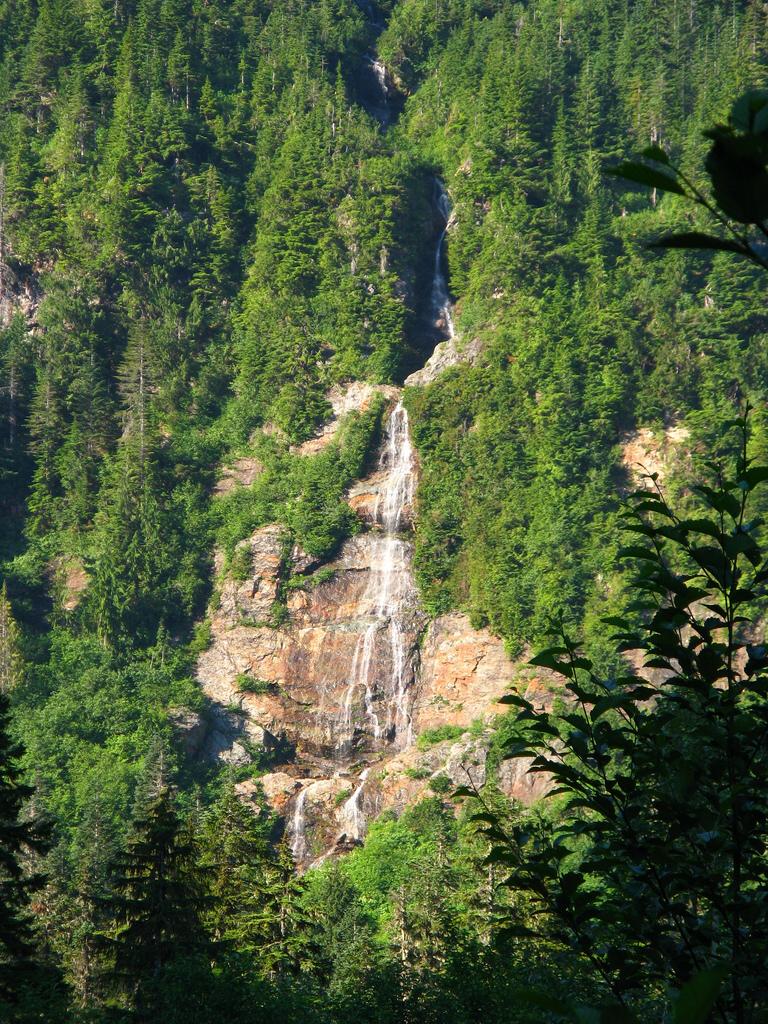 This very tall waterfall dumps off of Round Mountain and joins Deer Creek. The falls can be seen from about a mile away, but up close views are also possible with enough effort. The falls are probably seasonal, but were running pretty well when I made it to the base in August so who knows? This falls is right on the way to Shelf Lake Falls too so you can easily get a two-bagger. It's easy to get the view from the road but getting to the base requires a lot of pain and sweat.
On my way into the base of this falls I could hear another waterfall but couldn't see it. I believe this may have been on the creek that comes out of Hawkins Lake but I couldn't see anything; maybe next time.
DIRECTIONS - Get onto Segelsen Road (FR 18) from either side and drive up to Deer Pass. Just north-west of the pass, park your car and start walking up FR 1840. In about 1/2 a mile you will encounter an old P.O.S. car blocking the road. Continue past that and around the corner where the first views of the falls can be had.
NEARBY WATERFALLS - Crescent Falls, Harry Lake Falls, Segelsen Ridge Falls, Shelf Lake Falls