VR - 3.6 (Med/Sm) HR - 2.0 SR - 18/20
TYPE OF APPROACH - Bushwhack
DIFFICULTY - Medium
LOCATION - Newhalem Area
TYPE - Tiered
HEIGHT - 34' *
WIDTH - 10'
GPS - N48 38.676 W121 20.233
ELEVATION - 2291'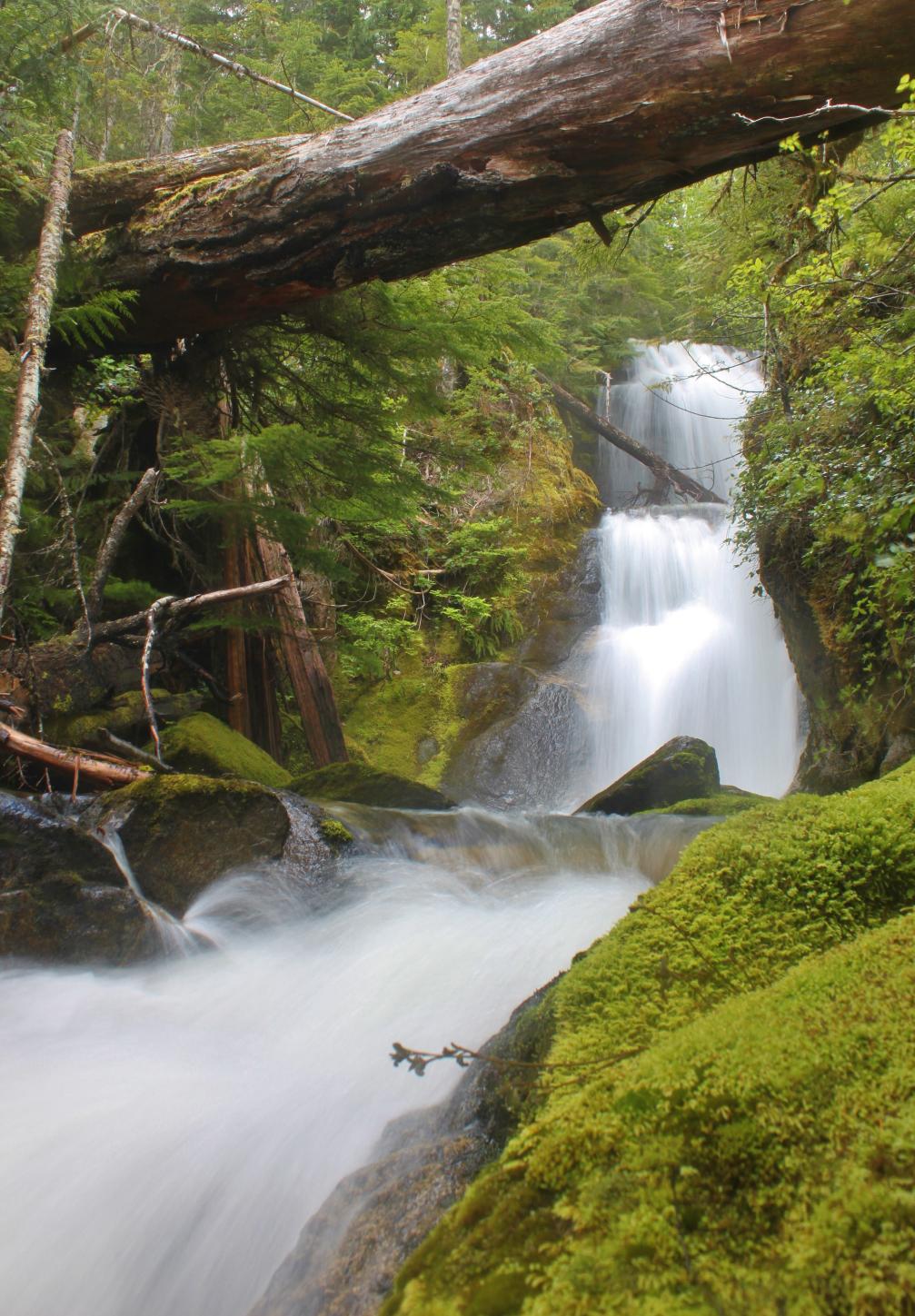 This gorgeous waterfall is located on Sky Creek a short distance downstream from the upper falls. The falls begin with a pretty 25' tall curtain, followed almost immediately by a nice 20' plunge. Finally, there is another 10' tall horsetail below there to finish off the official waterfall. The area around the waterfall is unbelievably green and mossy. The best view of the falls is from the massive tree across the creek. Unfortunately, it's difficult to set a tripod up there to take pictures and if you fall off . . . "Swayel" is a Nooksack Indian word meaning "sky".

Located downstream are several other small drops and the creek below here is stunning. An alternate route to the falls is to follow the creek upstream from the road's first crossing of the creek. This is longer, but a little safer and probably worth it for photographers.
DIRECTIONS - Follow the directions to Upper Swayel Falls. This one is located a few hundred feet downstream. You'll have to climb down another steep hill, but if you made it to the base of the upper falls, this one should be no problem.
NEARBY WATERFALLS - Big Devil Falls, Cross Valley Falls, Granite Gorge Falls, Ladder Creek Falls, Newhalem Falls, Upper Swayel Falls