VR - 6.0 (Med) HR - 1 SR - 16/20
TYPE OF APPROACH - Bushwhack
DIFFICULTY - Fairly Easy
LOCATION - Baker Lake Area
TYPE - Plunge
HEIGHT - 15'
WIDTH - 8'
GPS - N48 40.277 W121 43.831
ELEVATION - 1485'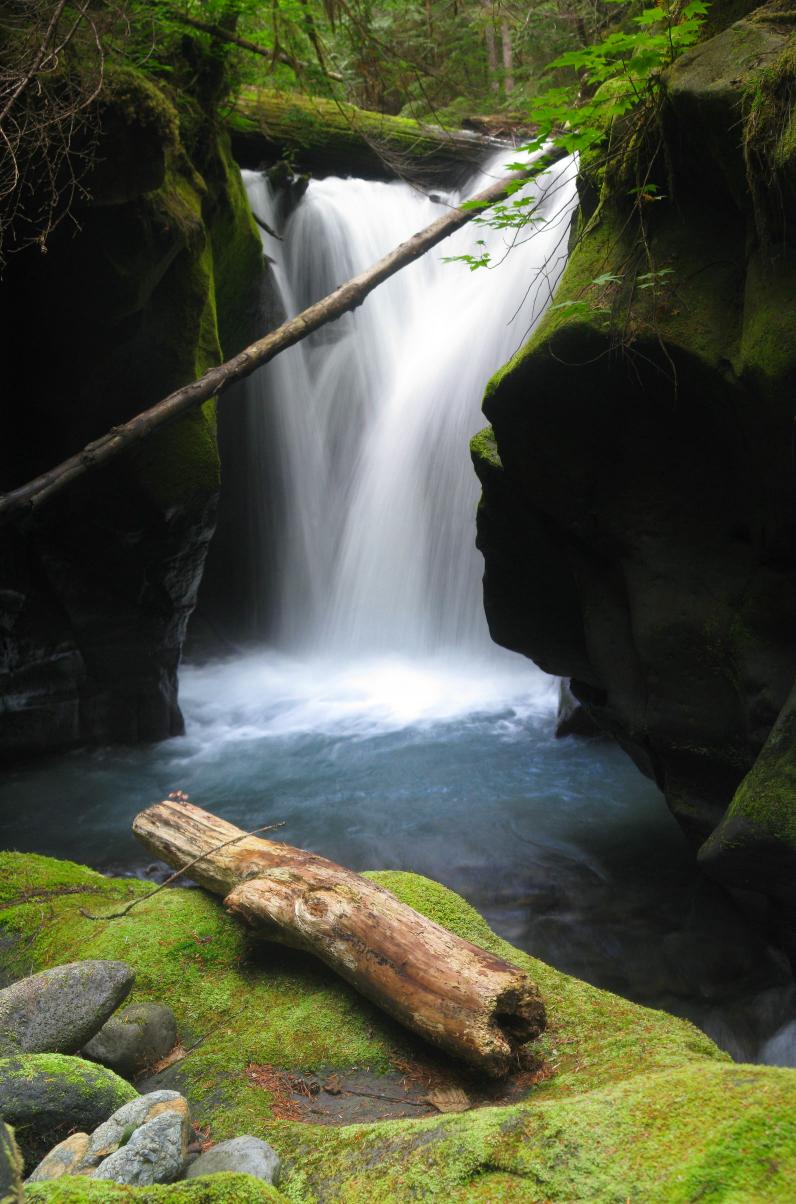 Sulphur Creek is a beautiful creek located on the southeast side of Mt. Baker. Along it's route are at least four waterfalls, this one being the uppermost of the four. Here Sulphur Creek drops about 15' over ledge into a gorgeous pool of beautiful blue water surrounded by mossy cliffs and rocks. Just downstream is an amazing little 3' tall drop that is one of the most photogenic scenes I've ever been witness too. This falls was previously grouped with Middle Sulphur Creek Falls as one waterfall. I split the two up because I felt they were not close enough together to be considered part of the same waterfall.

Interestingly, on my most recent visit, Upper Sulphur Creek Falls is essentially gone. It appears that the waterfall was nothing more than a massive log jame that the creek dropped over.
DIRECTIONS - Drive out the Baker Lake Road and turn left onto FR 12 towards Schriebers Meadows. In around a mile and a half, the road will go over Sulphur Creek (first creek with a bridge). Park here and head downstream through the woods along the right side of the creek for around 1000' to the falls. Some steep but fairly easy scrambling is necessary to get to the creek below the falls.
NEARBY WATERFALLS - Lower Sulphur Creek Falls, Middle Sulphur Creek Falls, Sulphur Creek Falls