VR - 2 (Small) HR - 4.5 SR - 6/20
TYPE OF APPROACH - Bushwhack
DIFFICULTY - Easy
LOCATION - Boulder River Wilderness
TYPE - Tiered
HEIGHT - 80'
WIDTH - 15'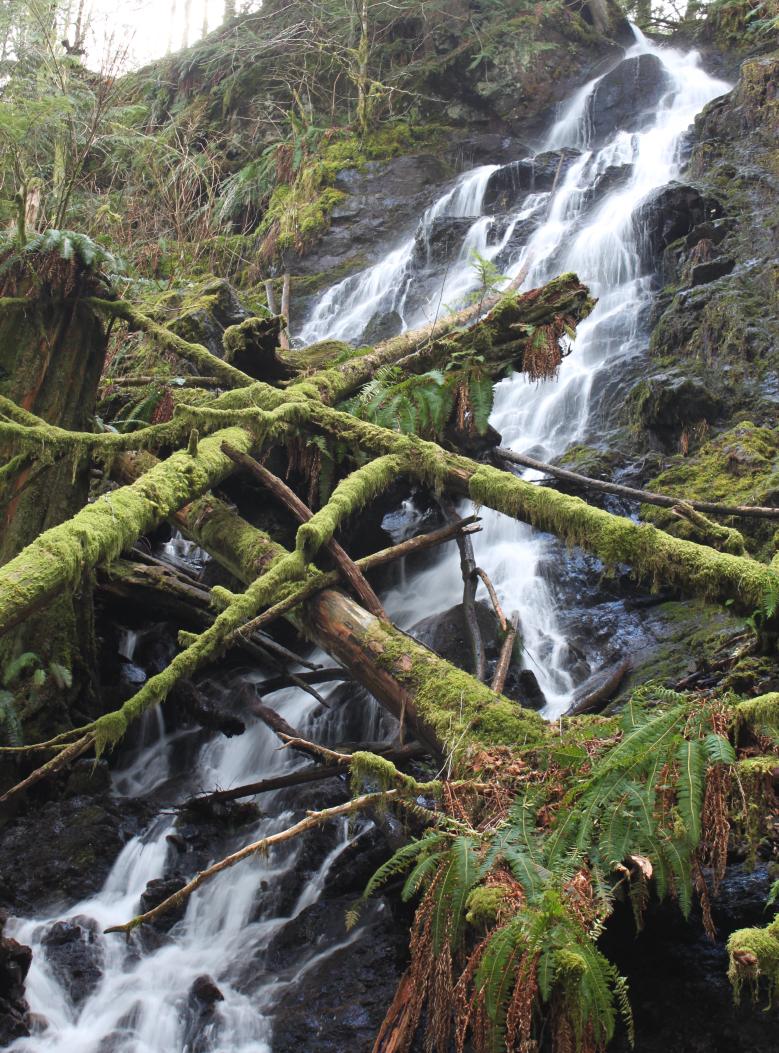 This small, log choked waterfall is in a pretty area and only about a four minute walk out of the way if you're planning to hike the Boulder River Trail so it is probably worth the short side trip if the creeks are running high. The falls begin with a steep 40' tall fan into a pile of moss covered logs. From there it continues along on a shallow pitch for another 40 vertical feet.

It should be noted that the falls are not technically on French Creek, but a small tributary stream. The locals refer to this as French Creek Falls so that's what I will call it unless I find another waterfall on French Creek proper (there probably is one).

DIRECTIONS - Drive east of Arlington on HWY 530 for 19 miles to French Creek Road. Follow the pothole filled road for 3 miles until you see a rough road to the left. The road goes for a couple hundred feet to a rundown old guard shack full of dirty drawings and graffiti. Ignore that and find an overgrown trail on the left hand side of the road behind a camp site. Follow it for a couple hundred feet to the bottom portion of the falls. The main section can be seen by scrambling up the slope next to the creek.
NEARBY WATERFALLS - Boulder Falls, Feature Show Falls, Half Mile Falls, Preshow Falls, Wheeler Falls