VR - 10 (Huge) HR - 6.0 SR - 12/20
TYPE OF APPROACH - Trail
DIFFICULTY - Difficult
LOCATION - Foss River Trail
TYPE - Tiered
HEIGHT - 160'
WIDTH - 80'
GPS - N47 35' 56.56" W121 18' 51.62"
ELEVATION - 3150'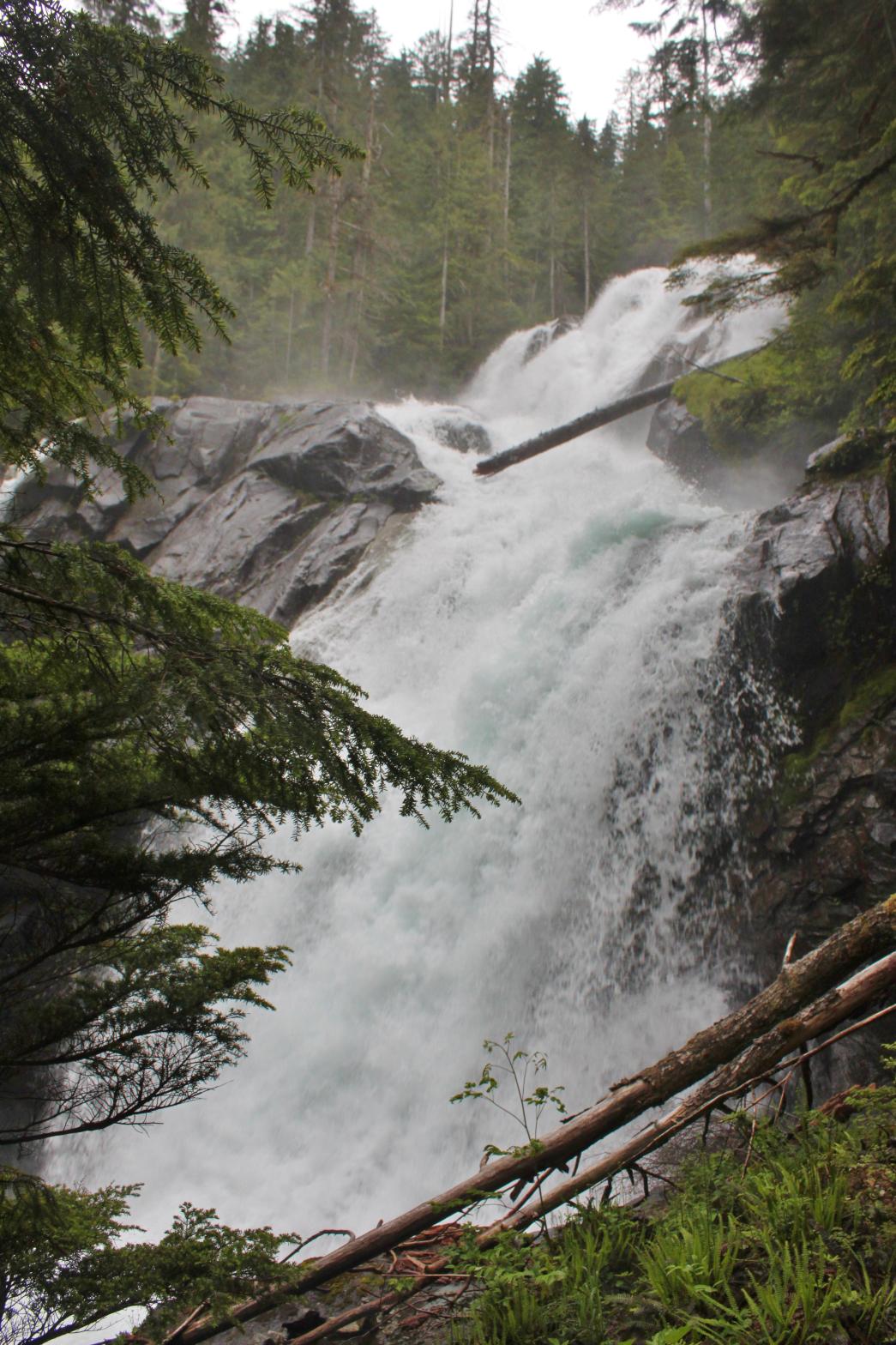 This amazing waterfall occurs where the West Fork of the Foss River dumps over a massive rock face. The falls begin with a 45' tall plunge in a narrow crack in the rock. Below there it spread out and cascades about 125' in two drops, getting steeper towards the bottom. The main section of the falls drops on the right, while a small amount gracefully slides down the left hand segment. While this is a difficult waterfall to get to, it is worth the effort. If you've made it this far, continue up the river to Upper Foss River Falls and on to Delta Lake. You won't be disappointed.
DIRECTIONS - Follow the directions to Lower Copper Creek Falls. Cross the creek and head downstream towards the river. You'll eventually find a trail heading upstream (look for pink ribbons). Follow this very rough trail for about 1/2 a mile to the falls.
NEARBY WATERFALLS - Angeline Falls, Big Heart Falls, Lower Copper Creek Falls, Middle Copper Creek Falls, Shoestring Falls, Upper Foss River Falls