VR - 3.6 (M/Sm) HR - 7.0 SR - 12/20
TYPE OF APPROACH - Trail
DIFFICULTY - Fairly Easy
LOCATION - Van Zandt Area
TYPE - Tiered
HEIGHT - 275'
WIDTH - 10'
GPS - N48 45.601 W122 13.741
ELEVATION - 676'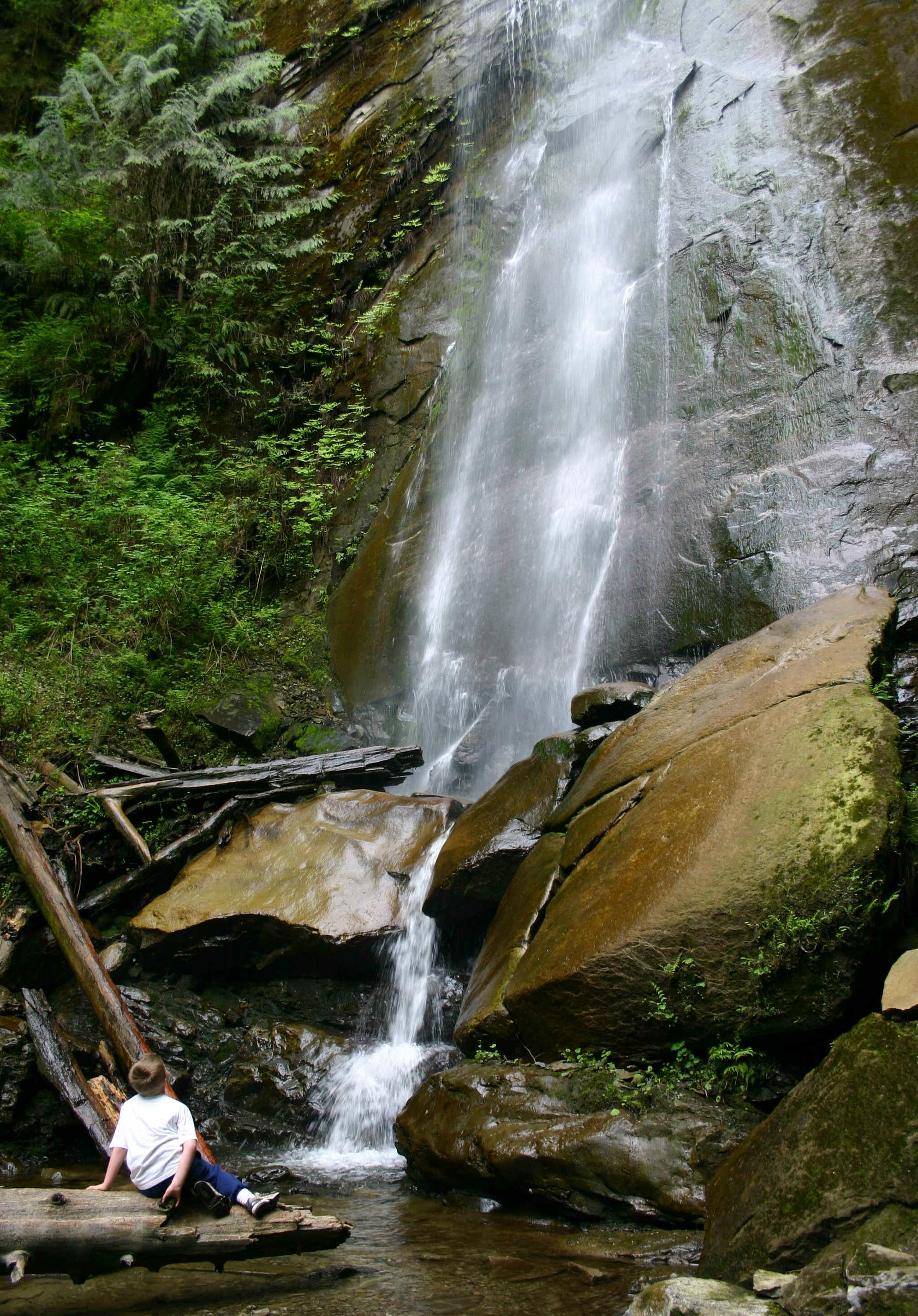 Hard Scrabble Falls is probably the best falls in the Nooksack Valley. It consists of at least 4 tiers and I believe there may be more above that but can't confirm it at this time. The bottom tier is a gorgeous 65' plunge that lands on a giant cracked rock reminiscent of the broken Stone Table in The Lion, The Witch, and The Wardrobe. Above this the creek drops over the upper section, three back-to-back plunges over a striking vertical cliff face. The upper section of the falls is somewhat difficult to reach and involves using ropes to pull yourself up the steep hillside. Thanks to a massive flood in 2010, most of the upper section can be seen on your way to the base of the falls. However, the trip in is a little more difficult as a result.
Satelite imagery shows an upper falls much further up the mountain, but it will probably be quite difficult to reach.
Because of disrespectful treatment of the area by some visitors, the area has now been posted as No Trespassing by the owner. What a shame it is to lose this wonderful location because of the irresponsible activities of a few people.
DIRECTIONS - PRIVATE PROPERTY - Thanks to an inordinate amount of littering and other damage that have occured at the falls, the owner has closed access to the falls. Let this be a lesson so we don't loose access to other waterfalls. The falls can still be seen from Highway 9 around Strand Road.
NEARBY WATERFALLS - Middle Standard Falls, Potter Falls, Standard Falls, Sygitowicz Falls, Tinling Falls, Upper Standard Falls, Van Zandt Falls