VR - 2 (Small) HR - 6.0 SR - 4/20
TYPE OF APPROACH - Trail
DIFFICULTY - Medium
LOCATION - Swift Creek Trail
TYPE - Tiered
HEIGHT - 151' *
WIDTH - 10'
GPS - N48 50' 1.20", W121 40' 12.23"
ELEVATION - 3600'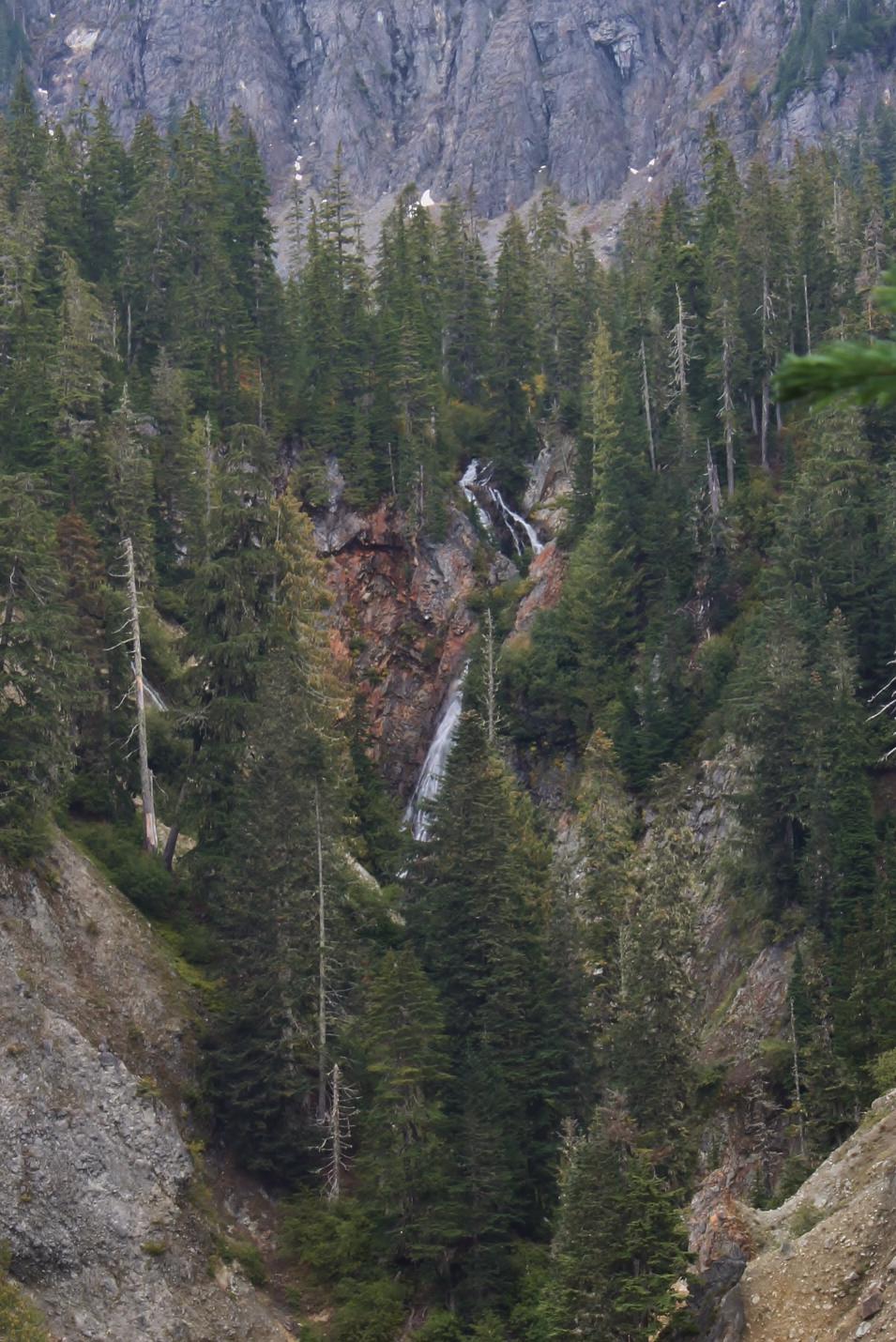 The Lake Anne Trail drops quickly from the parking lot and then enters a pretty meadow with a nice creek. A short distance downstream from the trail crossing the creek, it drops over this waterfall. The stream is pretty small so the falls are only moderately impressive from across the valley. It is also possible to follow the creek down from the meadows to the falls. From the west side, it was almost impossible to get a view of the main drop. I believe this main view will be visible from the east side but it will take some work. I named this waterfall after Huntoon Point on its left.
DIRECTIONS - Follow the directions to Agathot Falls. Continue along the Swift Creek Trail for another 1/2 a mile, keeping your eyes open to the north. You should see the falls tumbling down below Huntoon Point. A slightly closer view can be had from the viewpoint of Popahomy Falls.
NEARBY WATERFALLS - Agathot Falls, Lower Agathot Falls, Middle Agathot Falls, Popahomy Falls, Ptarmigan Falls, Tatasum Falls, Upper Popahomy Falls